I'm super pumped that I've been really on top of my reading game ….well not only reading more but POSTING more! It's a miracle of miracles! I'm trying to become better and it's a tough habit to keep up with if you just go in and out of a routine. Let's briefly discuss my latest read!
You Know Me Well | Available for Purchase: Amazon.com « Barnes & Noble « Book Depository
Author: Nina LaCour & David Levithan
Publisher: St. Martin's Griffin
Release Date: June 7, 2016
Pages: 248 pages, hardcover
Received Copy: Paperback advanced reading copy, also signed by author
Synopsis (via Goodreads):
Who knows you well? Your best friend? Your boyfriend or girlfriend? A stranger you meet on a crazy night? No one, really?
Mark and Kate have sat next to each other for an entire year, but have never spoken. For whatever reason, their paths outside of class have never crossed.
That is, until Kate spots Mark miles away from home, out in the city for a wild, unexpected night. Kate is lost, having just run away from a chance to finally meet the girl she has been in love with from afar. Mark, meanwhile, is in love with his best friend Ryan, who may or may not feel the same way.
When Kate and Mark meet up, little do they know how important they will become to each other—and how, in a very short time, they will know each other better than any of the people who are supposed to know them more.
Told in alternating points of view by Nina LaCour and David Levithan, You Know Me Well is a story about navigating the joys and heartaches of first love, one truth at a time.
Once again I have this habit where I don't read the back cover and don't know what said book is about but if it's a favorite author of mine or I hear good buzz about the novel is enough to get me interested in reading. That being said–I knew this was a contemporary book and David's writing is some of my favorite so I was ready to read.
You Know Me Well takes two individuals who are classmates that don't interact with each other but one night during San Fran's Pride Week have Mark and Kate meeting only to run away from their problems. Kate is head over heels in love with a girl she's never met but knows they would have a relationship we grow up dreaming of. Mark is pining over his best friend who's not officially out of the closet gay yet and while they spend time fooling around and exploring, their friendship is only so much for Mark and he wants it all.
Through a series of events, Kate and Mark develop an overnight friendship, quite literally, and it's interesting how things play out. Kate and her best friend, Lehna, are pretty inseparable but when Violet–Lehna's cousin who's finally moving back to the States, Kate can't handle the pressure of mixing expectations with reality, not just for Violet's sake but her own. Kate is an artist who is doubting her life choices in attending college and as her senior year is ending the pressure is mounting. Mark on the other hand is a junior who still has time but the fact that his best friend, Ryan, seems to finally be paying attention to another guy making Mark take the plunge in expressing his feelings truthfully.
There's a section of the book that includes really awesome slam poetry some characters listen to and you can't help but read it and feel gutted. Straight or not, one can't imagine having to hide their true self or fight for it like it was something that was so against the norm. I loved that these pieces were written in because not everyone has an easy time figuring out who they are and what sexuality they relate to.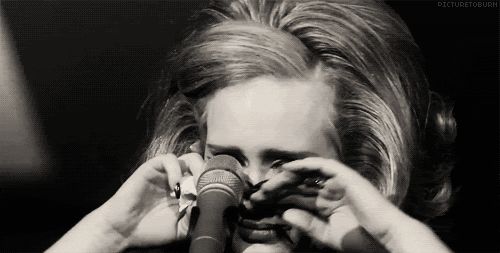 Mark and Kate find a way to balance each other and find a way to grow a friendship out of what they're missing with their best friends. Tensions are high between both sets of friends and Mark and Kate develop shoulders to lean on and confidence boosts throughout the story.
It's a cute and quick read that didn't have much drama. A dash of comedy, journeys in finding themselves, the trials and tribulations of growing into the next step of life, and figuring out sometimes you need to let go is all a part of You Know Me Well's storyline.