Deciding to join ARC August was a good idea because the summertime has been slack-time for me and my reading habits so it's nice to have a little incentive to push through my slump. That being said, I have some new books and comics I have mini reviews for!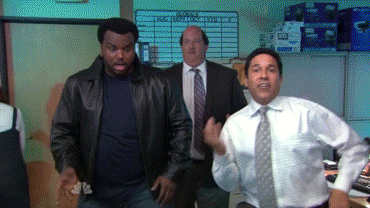 Woohoo! Let's get to it 📚

The Rose & the Dagger
Renee Ahdieh
This novel picked right back up after The Wrath & the Dawn which was great because I had recently read that so I didn't feel like I had to stretch my mind and remember what had happened. The Rose & the Dagger had more of a magical element to it than the first in the duology. You get a good mix of characters but now that we're spending most of the novel outside the palace's walls, we get more interaction with Shazi's family and friends. Khalid and Sharazad's passion was my favorite and I did not stop getting irritated at Despina's character. If you're looking for a fun fantasy and feminine heroine to read, I'd recommend this duology to try out!

The Wicked + the Divine #20 & 21
Kieron Gillen, Illustrators Jamie McKelvie and Matt Wilson
(film not included which was super cute btw) Laura is alive and she's rounding up the crew and discussing about Ananke's shadiness. Starting to piece parts of the story together and shedding light on what could possibly happen if Ananke gets her way, the group could be in more trouble. The art continues to be gorgeous and I think this story arc is ending so we'll see where things go from here.


This Savage Song (Monsters of Verity #1)
Victoria Schwab
I really liked this book for it's inventiveness and interesting main characters. Bad girl Kate Harker meets up with August Flynn in a world that have humans and monsters semi-surviving in the world. August gave me the vibes of Angel from Buffy the Vampire Slayer and Edward Cullen in Twilight–the monster who lives with remorse of the creature he happens to be. I really love the interactions between Kate and August and the trials they go through to survive. There's drama, action, gore, and a friendship that breaks barriers. It's an interesting spin on monsters and their powers and after I finished the book I found out there's a sequel called Our Dark Duet (Monsters of Verity #2).


Paper Girls #7 & 8
Brian K. Vaughan, Matt Wilson, Cliff Chiang 
Things are really starting to move along with the series. The bridging of the 1980's and present time is so cool! The girls from the past are starting to figure out some of their futures and realizing how different the world is 30+ years from when they were growing up. I can definitely see signs of Saga that trickle through, some of the other worldly creatures, but like WicDiv, the artwork is so great and the girls are a cool cast to follow. Cannot wait for more!

P.S. I Like You
Kasie West
GUYS! This book though! I have a tendency to read Kasie West's books and literally fly through them–reading it in a day or so. P.S. I Like You is such a treat to read! It was an adorable and whimsical concept bringing back the original letter writing in a generation built upon digital conversation via texting and email. Kasie's writing continues to shine––her last few titles haven't hit home for me like this one but when I started reading P.S. I Love You, I could not put it down!
Even though it might be a bit of a stretch that Lily and her mystery pen pal at school don't get caught by classmates and teacher, the story is super cute and Lily Abbott is charming. You get on her level with having the crazy family and feeling like she has a lot riding on her because she's the middle of the Abbott family food chain. Best friend Isabel and her were a fun duo and then there's Cade…. OH GOD I FELL FOR HIM INSTANTLY! It's a cute story of self-discovery when it comes to friends and family as well as seeing people deep down and not who they appear to be.
SOOOO excited that the new Harry Potter script came out aka the eighth book recently! I haven't started it yet and have sadly heard mixed reviews but I'm keeping an optimistic mind about where things are in the future world of wizards and witches!
Have you read any of these yet? Good/bad? – xoxo Linz aka the Kid