These Shallow Graves | Available for Purchase: Amazon.com « Barnes & Noble « Book Depository
Author: Jennifer Donnelly
Publisher: Random House Delacorte
Release Date: October 27, 2015
Pages: 488, hardcover
Received Copy: Paperback, ARC

Synopsis (via Goodreads):
Jo Montfort is beautiful and rich, and soon—like all the girls in her class—she'll graduate from finishing school and be married off to a wealthy bachelor. Which is the last thing she wants. Jo secretly dreams of becoming a writer—a newspaper reporter like the trailblazing Nellie Bly.
Wild aspirations aside, Jo's life seems perfect until tragedy strikes: her father is found dead. Charles Montfort accidentally shot himself while cleaning his revolver. One of New York City's wealthiest men, he owned a newspaper and was partner in a massive shipping firm, and Jo knows he was far too smart to clean a loaded gun.
The more Jo uncovers about her father's death, the more her suspicions grow. There are too many secrets. And they all seem to be buried in plain sight. Then she meets Eddie—a young, brash, infuriatingly handsome reporter at her father's newspaper—and it becomes all too clear how much she stands to lose if she keeps searching for the truth. Only now it might be too late to stop.
The past never stays buried forever. Life is dirtier than Jo Montfort could ever have imagined, and the truth is the dirtiest part of all.
Definitely enjoyed this much more than I had expected. I've been in a serious reading slump so it was so refreshing to read a book that was a bit fast paced–it included action, intrigue, drama, mystery–so a bit of everything that kept my attention. I think I enjoyed the book more knowing the time period; I'm obsessed with Hamilton the musical which takes place in a growing Manhattan and social class and women's status which are similar issues as to what takes place in These Shallow Graves so it was a nice parallel to read. The chemistry was fairly good too, especially when locked in some broom closets, between main character Jo and reporter Eddie. I loved how headstrong Jo's character was–as a female who thinks that women should amount to so much more besides caregiver and procreator, I liked that because I could fully relate to it.
Some parts were a bit predictable, I had a notion of wondering which page I'd flip to that would finally give up the big reveal but overall thoroughly liked this novel a lot. My favorite aspect was the supporting cast of characters within Eddie's wrong-side-of-town culture. When Jo lives her life as she's grown up things can just be dreadfully boring–everyone cares about how much is in your bank account and who you'll be matched up with. Jo was in danger several times, made friends with those who looked out for her rather than not shun her because of a reputation. Fay and Oscar were my favorite side characters (besides Eddie) because they added a really colorful aspect to the story.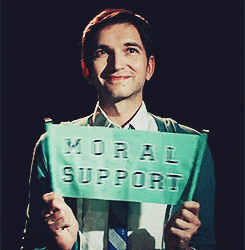 Definitely recommend this novel–I only have an ARC copy but I've seen the final copy and it's got an old map of Manhattan which can be helpful as to where Jo travels throughout the book. A map is always a nice touch to add for readers👍
. . . . . . . . . . . . . . . . . . . . . . . . . . . . . . . . .
Sorry it's been forever since I've posted, I've been either lacking in my reading and/or posting and coming up with new ideas for my other blog on bionicfangirl.wordpress.com so I'm new at dividing time between the two. Never fear, I always come back 🙂