This year I'm just in an overall struggle to keep focused and read. I have ample time but something's just not there, but I'm trying I promise. Recently I checked how behind I was on my Goodreads challenge annnnnnnd, well it's kinda bad considering it's like a little over a month until Christmas…which is basically the end of the year which means I need to read 15 books in the meantime. HA! No big for someone who hasn't been frustrated finding novels to keep my interest.
In the meantime, I posted an Instagram photo where I focused on three reads I wanted to push through so I could add them to my challenge total and I did it! WOOHOO! Let's forget one was a comic volume, two comics, but one WAS a novel! And I started another novel, but I just can't read fast enough. Anyway, here's my progress and some mini reviews:
Earlier in the month I finished the YA horror anthology, Slasher Girls & Monster Boys, which you can read my review and breakdown of the stories in the link: here.
Mini Review #1:
Paper Girls #2
Brian K. Vaughan, Cliff Chiang (Illustrator), Matt Wilson (Illustrator)

The comic series is so new that there's not much to tell but it's definitely interesting and I'm absolutely in love with the artwork. I'm familiar and love Matt Wilson's work on my fav The Wicked + The Divine so it's a no-brainer that I still am drawn to it (no pun intended). This issue ends on a cliffhanger but I expect good things from it. Lots of mystery surrounding who these alien creatures are and where people in their town have disappeared to. Looking forward to seeing who else is still around and what the newspaper gals will do next.

Mini Review #2:
Ms. Marvel, Vol. 3: Crushed (Ms. Marvel (Marvel NOW!) #3)
G. Willow Wilson

Once again I love the direction this storyline is going. Kamala's religion and growing up are on the forefront as opposed to just straight up superhero and superpowers that are typically shown in comics. Kamala has a boy in her life, one that seems too good to be true…enough she might want to spill the beans for. Her BFF, Bruno, continues to pine for Kamala and it's so cute…friendzones suck, dude. And another appearance by a Marvel favorite, this time it's Loki! Wish he had showed up to my high school when I was fighting crime back in the day 😉 The end of this volume had an Agents of S.H.I.E.L.D. issue and I was a bit confused because I hadn't remembered in the previous volume if they had included something like this. Threw me for a loop but overall loving the storyline and where things are going.
Mini Review #3:
An Ember in the Ashes (An Ember in the Ashes #1)
Sabaa Tahir


Like I've stated earlier, I'm in such a slump when it comes to reading these days but somehow after I picked this one up I was sucked right in. The novel is a dual-POV with alternating chapters, between main characters Laia and Elias. Laia is a Scholar that is fighting to save her brother–the last bit of family she has from the Empire which has terrorized their land, by going undercover as a slave for the Resistance. Elias is the bastard son of the Commandant who raises the soldiers to help run and dominate the Empire. He is ready to desert but legends become real and Elias is faced to compete with friends and enemies to become the new Emperor and defeat one another in a series of trials as Aspirants. There's some hardcore themes in this book for a YA level such as slave abuse, talk of raping, etc. which can set up a gruesome fantasy storyline like Game of Thrones-esque. Good backstory for each Elias and Laia, Elias already had a good set of morals on his shoulders so I didn't feel there was a lot of development there but Laia really came through right up until the very last page.
Definitely worth checking out–so happy to learn there will be a book 2! I also wanted to leave my favorite quote from the novel that really hit home for what's going on with me and my life:

Mini Review #4:
The Wicked + The Divine #16 (The Wicked + The Divine)
Kieron Gillen, Jamie McKelvie (Illustrator), Matthew Wilson


Once more the WicDiv team brings it, getting some backstory on the Morrigan, and looking at what Baal decides to do. The Morrigan has such different sides of her that come out, such as split personality, which are beautifully drawn. Every issue I gobble up and can't wait for the next. I think soon I'm going to re-read them all so I can go back and relive and refresh everyone.
*
*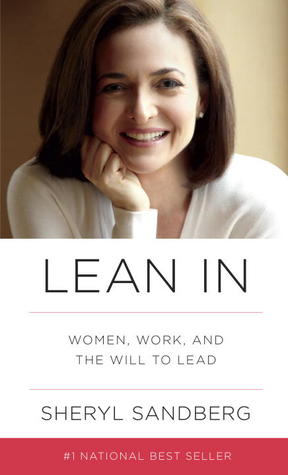 As someone who's looking for a confidence boost not only as a female but also as a working professional, I'm 20% in to this book and really enjoying it. I understood some of these ideas and practices before because I'm very in-tune with reading headline stories about how as women, we think we've gotten so far, but it's still just not enough. It's definitely interesting and gives good insight to Sheryl's life and struggles within the corporate world, getting herself to be successful not only with going up against females but the males who dominate it all.