*
*
December 23: Top Ten Books I Wouldn't Mind Santa Bringing This Year, the weekly topic provided by The Broke & Bookish
Oh dear lord, where to start?
I mean the joys of Christmas are endless but there is nothing like knowing a gift card is wrapped up all nicely or a heavy-ish rectangle object is ready to get torn into, knowing the gift of reading awaits you on that delightful holiday morning! With that comes a wish list of sorts and while my TBR list is probably not as long as others, it's got some gems on there that I wish could magically appear under my tree bestowed upon me from that right jolly old elf!


(we have a fireplace that has a remote control to turn on in a jiffy! Santa would be crisp bacon if he tried getting in that LOL!)

Oh god I've had these in my cart for forever on Fishpond! SOMEONE GIVE ME MONIES TO BUY!
Seriously, see above! I just neeeeed these in my life!! I hear awesome things & I wanna know!
I haven't dove into reading comics but this one I've been hearing great things and Marvel anything with a female character just sounds awesome!
I saw buzz on Twitter about this in October but I had to save for a trip and my niece's bday, which then there's saving for Christmas so I opted to hold off but the plot is really intriguing! Again heard great things
With the anticipation of Winger's sequel cover finally revealed, I really enjoy Andrew's work and this is a title that's been on my list for a while! Would love to read more from him
Again, another one of those series that I've heard pays off investing in. My problem is I'm poor haha, so I need to spend wisely and series ALWAYS cost more than a stand alone 😉
At an author event this title was mentioned and getting praise from several authors who attended a workshop. So when a book is getting a lot of author backing, I'm definitely putting it on my list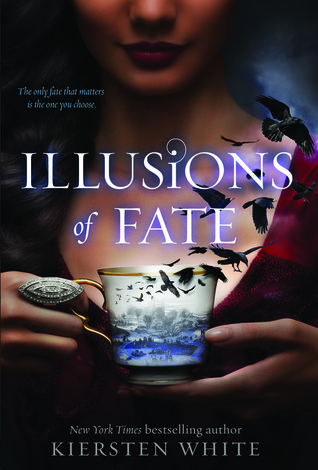 Went to a few Stephanie Perkins events that were local for me and she's name dropped this book tons of times. And I'm a Steph Perkins fan so, SOLD!
While this looks like a Top 8 list, it's really a Top 14 list because I need all the available books in the series to be under my tree along with the first to start me off. #iwillalwaysneedmore