*
*
December 16: Top Ten Books I Read In 2014 (Overall, By A Particular Genre, 2014 Releases) the weekly topic provided by The Broke & Bookish
YAY! I've found some time to crack my knuckles and get down to blogging more! Last ditch effort for 2014 where I post as much as I can, or at least try to get ahead. With this list there were some tough decisions on which books really grabbed me. I wanted to keep these as only 2014 releases that were my favorites this year. Even though I beat my Goodreads Challenge by reading 60+ books, there were a handful that actually released last year or previous years. And while I LOVED some of those titles, that list had become too complicated. There also were a few books that continued series, which in my eyes, were just OK reads, I preferred earlier titles than the most released ones so that was difficult to name as well. Lastly, my shelves have a TON of titles that I was very excited to read this year but…for some reason I just hold off. I have this desire to put a book on a pedestal where reading it means it's over, and then I have nothing to look forward to but a book hangover…which let's all agree, those kinda suck.
1. Don't Look Back by Jennifer L. Armentrout
Literally this was a page-turner and I had a million theories on what had happened to Sam to lose her memories! It kept me on the edge of my seat and this isn't Jenn's typical sub-genre of writing, she should definitely write more of it!
2. Nantucket Red by Leila Howland
HOOOOO this book! While I loved this book (loved Blue slightly more) it brought the reader back to Cricket's world and I was more than ready! Like in Lindsey-fashion, I picked up Nantucket Blue, flew through it, and then BAM! threw myself into Nantucket Red and it was the best decision! I love when I can read a series like that. Leila creates one of the best summer atmospheres that a reader can enjoy. The descriptions of food, fun, events, drama, all are perfectly told! Glad I checked this one out.
3. To All the Boys I've Loved Before by Jenny Han
Um….this book was amazing! Now it is a little frustrating if you don't like love triangles to want to read this. It's not an official love triangle until a certain part of the novel, but when you turn the last page you scream, NOOOO I NEED MORE LARA JEAN AND PETER!! The story not only with her close-knit family is one that has a sort of spiraling progression and Lara Jean becomes the strong individual she always wanted to be but never knew she could achieve.
4. Scoring Wilder by R.S. Grey
Um…cold shower after reading this one 😉 As a girl who grew up playing sports and has recently come into her running career, I understood the mentality of main character Kinsley in having an active lifestyle. While I totally missed out on hooking up with a hottie, playboy athlete it didn't matter much because Grey surely left little to the imagination! A great new adult read that was worth checking out!
5. Famous in Love by Rebecca Serle
This book was really fun to read because what teen girl doesn't daydream she can get an opportunity like an acting career and gets to star in a book-to-film franchise choosing between two attractive male leads. I mean, what's a girl to do? But Paige was able to get this chance and I loved reading all about it. Fun fact: the story within the story was actually written and you can buy that in e-book format which is a really cool aspect to the book!
6. Whatever Life Throws at You by Julie Cross
LOVED this book! Oh so many good scenes and a great storyline. Sometimes a sports-themed story can get it right and Julie was able to capture that. The coolest thing about it was that the main character's dad ends up helping real-life team Kansas City Royals. And guess who, after reading this like the week before, was brought to the World Series? The Kansas City Royals! Sadly no Brody exists but readers could pretend he was the hottie on the mound throwing fast balls.
7. Rites of Passage by Joy N. Hensley
While a really fantastic read about determination and strength, this book falls under my hard limit of bullying. I get super emotional reading about mistreatment of persons and unfortunately main character Sam got it from all sides—friends, family, and enemies at a more than tough military academy. Going against tradition of male dominance Sam tries very hard not to falter under the incredible pressure she's been put under her. As a female reader, I just wanted to go into the book and give her a hug.
8. Belzhar by Meg Wolitzer
This book was a really interesting read with a bit of a whimsical twist to it. The idea that your subconscious can play tricks on you is fascinating and I think Meg did a brilliant job of executing this. While one of the characters had a kinda 'meh' back-story of their sudden anti-social behavior, overall the story was entertaining. Side note: re-creating this book cover for Instagram was a really fun project I came up with.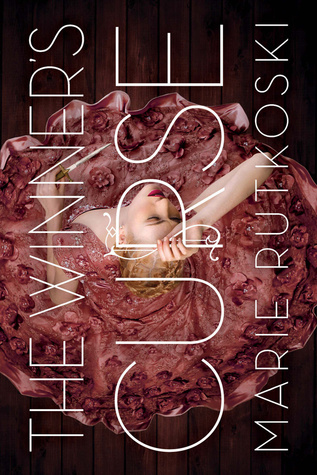 9. Open Road Summer by Emery Lord
Such a fun read and was the happiest I ended up picking this one up at ALAMW! Music, friendship, the occasional boy, and a sense of self-discovery is always a gem to read! As a debut for Emery, I'm really looking forward to her future novels that I know won't disappoint!
10. The Winner's Curse by Marie Rutkoski
I feel like I really loved reading this book but truly loved it even more after I was able to read the follow-up in the series, The Winner's Crime. An awesome read and would rec this to anyone and everyone! This year I started diving into more fantasy reads and boy have I not been disappointed. Especially when a kick-ass female lead is getting down to business!