August 19:  Top Ten Books People Have Been Telling Your That You Must Read, today's Top Ten Tuesday's topic brought to you by The Broke & the Bookish (weekly bookish topic)
Most of these books are books on my TBR list already and a few aren't because I don't have much interest in them but they're still rec'd to me or others:
–          Throne of Glass by Sarah J. Maas …recently heard some mixed reviews but almost everyone gives this a go! YES
–          The Lunar Chronicles series by Marissa Meyer …I'm selective with retellings of original story lines, even with the added material that's hers. NO
–          Under the Never Sky series by Veronica Rossi …same as ToG [see above] but I'm willing to give this a shot too! YES
–          Anything by Jojo Moyes …someone who can take my heart out and rip it to shreds, love to hate/hate to love #bringit YES
–          The Girl with All the Gifts …curious about this but good recs already so, yes please! YES
Books that I've recently read that were rec'd to me that I didn't live up to the Hype:
–          Since You've Been Gone …just wasn't impressed. Cover is gorgeous, love the concept, MC did not do it for me. PASS
–          We Were Liars …the "twist" was good…but not completely original. Good for book, hyped for me so not so shocking. PASS
–          Where the Stars Still Shine …heard this was a pretty decent book and it was just, meh. Not a thrilling read. PASS
Books I have that I'm nervous unsure of:
–          The Winner's Curse …plenty of mixed reviews but I own this so it'll get crossed off my TBR list someday. MAYBE
–          Jellicoe Road …epic book apparently, BUT i started it and got lost. I'm supposed push forward to get to the guts. PROBABLY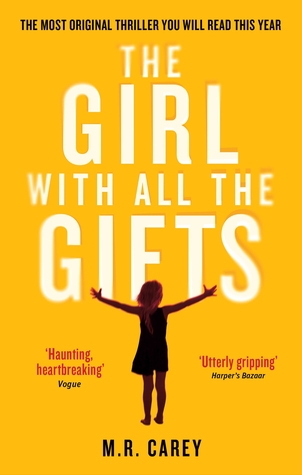 Did you read any of these and have similar/different thoughts? Come gush and let me know! Should I keep some on my list? Take some off?
Linz aka The Kid xx
*images received from Google images…DO NOT OWN IMAGES